DONATIONS ARE

STILL BEING ACCEPTED ONLINE (SPONSOR A PARTICIPANT), ON THIS SITE

. PLEASE, CONTINUE TO MAKE THOSE WONDERFUL ASKS IN SUPPORT OF OUR ATHLETES.
GENERAL DONATIONS ACCEPTED HERE WITH TEAM SUPPORT THE ATHLETES:
21st Annual Fishkill Polar Plunge
ANNOUNCEMENT FOR TOP TEAMS AND COOL SCHOOL CHALLENGE WILL BE ANNOUNCED AFTER ALL MONEY HAS BEEN PROCESSED. THANK YOU!
PHOTOS
Facebook:
For those who do not have facebook, photos are uploaded to:
Saturday, February 16, 2019
INCENTIVES
Every Plunger that raises $100 receives an official Plunge sweatshirt, raise more money
and also receive one more "Cool" prize (These prizes are awarded after plunge after all the money has been tallied: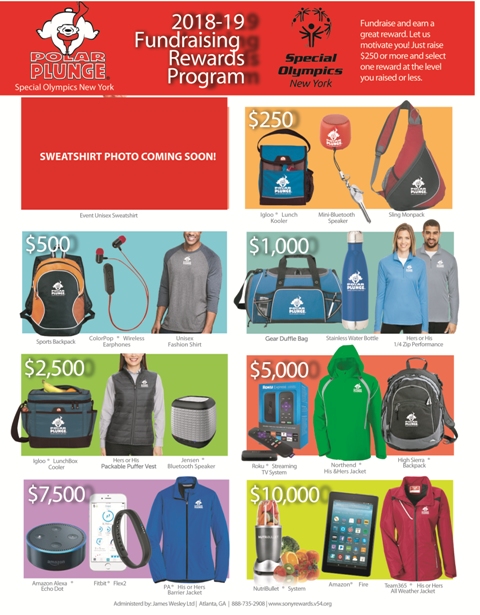 COOL SCHOOL CHALLENGE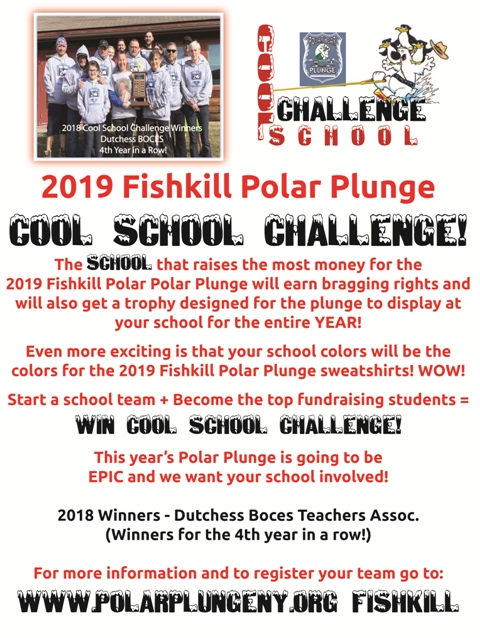 Champions Club
Raise $2,500 and be inducted into the Champions Club!
2019 inductees:
WILLIAM SOHAN
JAMES CUNLIFFE
EMMETT WOODS
KEVIN STROMMER
CHRIS HAMEL
JULIA KAMMERER
TAYLOR VAN KEUREN

We are excited to announce we are now on Instagram and Twitter! Help us spread the word. Be part of the Social Media Frenzy for the Fishkill Polar Plunge!


Twitter Account:
Instagram Account:
Don't forget to like our Facebook Account as well!
845-262-6011
tgilli@nyso.org
Help raise money for the athletes of
Special Olympics New York by asking your friends,
family, co-workers, etc. to support you
in taking the PLUNGE!
Then, take a dip or slow crawl into
the chilly waters.
Donate:
Find a Participant or Team:
Participate: