Join Us for a
FREEZIN' FOR A REASON GREAT TIME!!!
Virtually!

Wednesday, December 16th, 2020
Gather family, friends, teammate and co-workers to start a VIRTUAL POLAR PLUNGE TEAM or join as an individual! Ask everyone you know to help sponsor your plunge in support of local Special Olympics athletes, every dollar makes a difference.
We will highlight our TOP TEAMS from across New York State at our culminating broadcast on December 16th, 2020.
Contact: Carolyn Braunius// 518-388-0790 Ext 8116 // cbraunius@nyso.org
All proceeds from this event benefit Special Olympic New York Athletes!

Grab your Super Soakers, break out the kiddie pool, fill up 100 water ballons and get ready for our statewide Virtual Polar Plunge for Special Olympics New York. Get fundraising and send us your photos and videos. We will be highlighting our top virtual fundraisng teams during a livestream on December 16th.

For guidelines on how to submit the photos or videos of your virtual plunge, click here!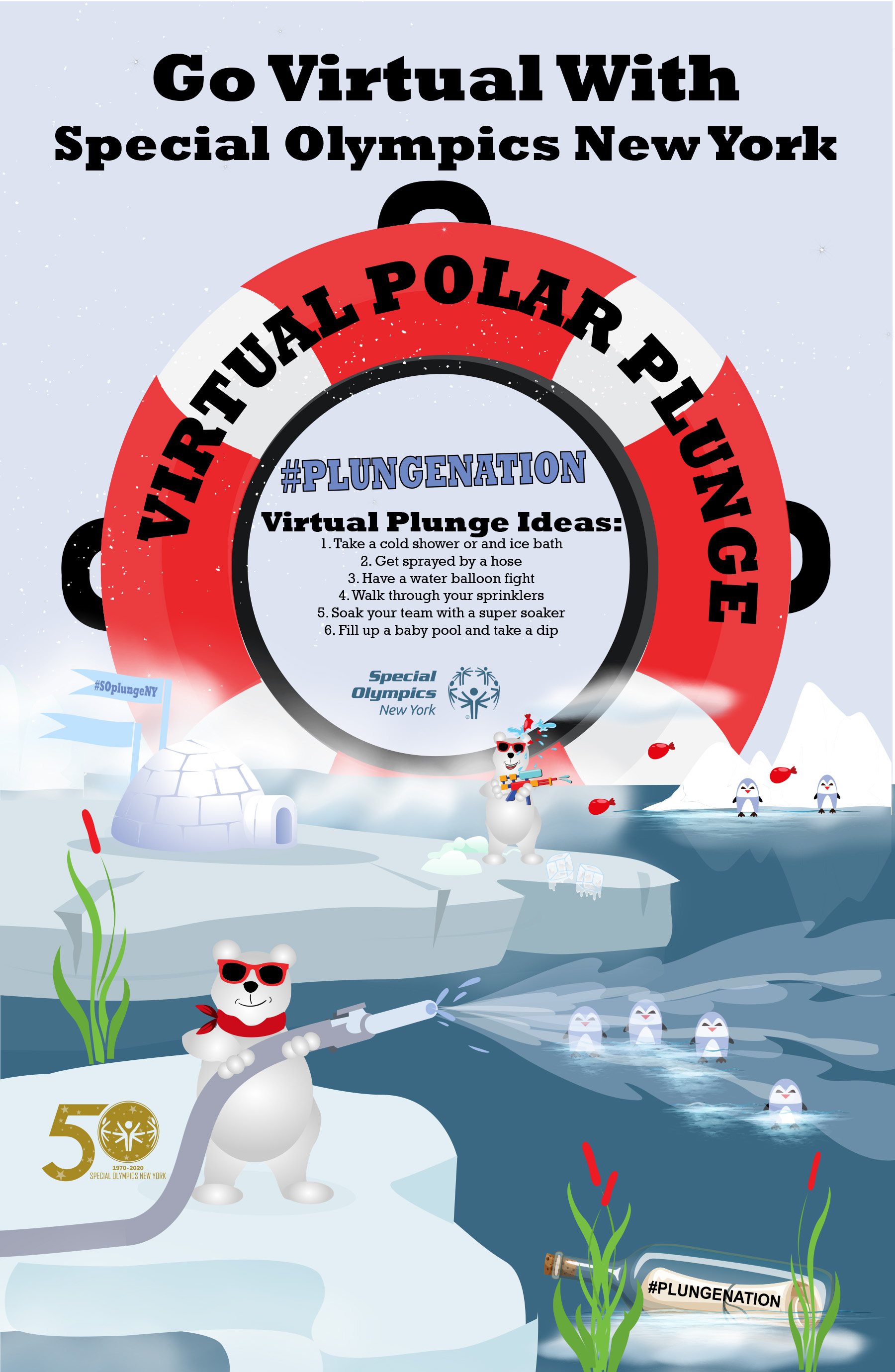 Donate:
Find a Participant or Team: