Join Us for TWO
FREEZIN' FOR A REASON GREAT TIMES!!!
BUFFALO POLAR PLUNGES
Friday, December 3rd, 2021-Cool School Challenge
Cool School Challenge is intended for High School Students and younger. Please choose the "Cool School" registration type. Teachers and school staff are welcome to plunge on this date too.

Cool School Registration on Friday, December 3rd at 2:00pm
Plunge at 4:00pm
Cool School DANCE immediately following Cool School Plunge at 4:00pm in tent.


Saturday, December 4th Polar Plunge
All are welcome!
Registration 11:00AM to 1:00PM
Plunge at 2:00PM
Woodlawn Beach State Park
3580 Lake Shore Road Buffalo, NY 14219
Download a copy of the waiver here!
Special Olympics New York provides inclusive opportunities for people with intellectual disabilities, who compete in Olympic-style, coached sports. Special Olympics encourages these athletes to stay active for life, and to achieve goals at local and international contests. These Athletes bring home the gold!
This year sparks the 15th Annual Polar Plunge for Special Olympics in Buffalo, New York!! Help us raise $250,000 for our LOCAL Special Olympics Athletes. Make Buffalo the LARAGEST Polar Plunge in New York State!
Congratulations to our FIVE time top fundraising team: Dan's Polish Plungers! Will they make it 6 years in a row or do YOU have what it takes to be #1?
THE COOL SCHOOL CHALLENGE-Will your school be on top?
Congratulations to our 2020 Cool School Challenge Winner-Iroquois Chiefs! Does your school have what it takes to be crowned the Cool School Challenge Winners for the top fundraising school? Check out the rules and what you could win under the Cool School Challenge. This year we will be giving away TWO $1,000 scholarships thank you to our friends at First Student.

The Cool School Polar Plunge is reserved for high school teams and younger--these teams include high school students, teachers and staff. Email eraepple@nyso.org for more details!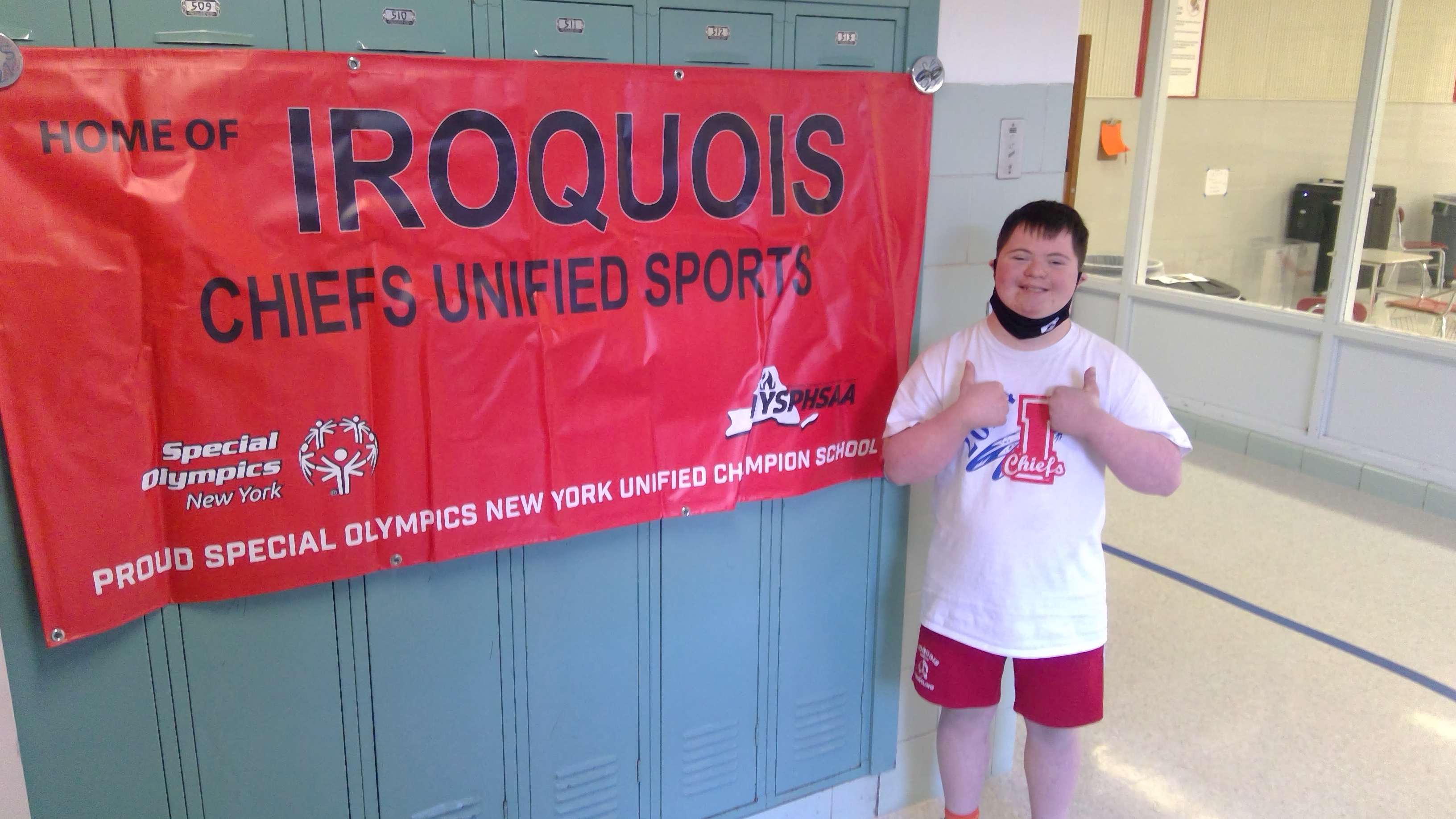 New to 2021: Pre-Resgistration Party hosted by Resurgence Brewing Co!

Join us on Wednesday, December 1st from 4:00pm-8:00pm to pre-register for the Plunge. That's right, you can skip the line for registration on Friday or Saturday!! Everyone plunging MUST SIGN A WAIVER.
SPONSOR THIS EVENT!
Is your company interested in sponsoring the event? Learn more here.
For more information contact:
Erica Raepple
eraepple@nyso.org
716-909-6444
Donate:
Find a Participant or Team:
Participate: