Join Us for a
FREEZIN' FOR A REASON GREAT TIME!!!
2023 Orange County Polar Plunge
Saturday, October 21, 2023
Registration 10am-11:30am
Plunge at NOON
"Woodbury at the Rez"
171 Coach Wilson Trail, Highland Mills, NY 10930
Gather your family, grab your friends, double-dare your co-workers and start a Polar Plunge Team! You can also join us as an individual if you like, just be ready to get wet!
Collect donations to help sponsor your plunge in support of local Special Olympics New York athletes. Every dollar donated makes a difference!
Dedication
John Patrick Screene III
January 12, 2000 ~ June 25, 2022 (age 22)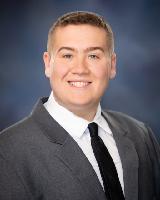 John had a zest for life like no other. Everything he did was with the greatest excitement and enthusiasm, and always with a big smile. He touched the hearts of all that met him. John loved nothing more than spending time with family and friends at parties, holidays, get-togethers and vacations. Everything was a celebration to John. John really found himself when he joined his beloved Boces Bombers Special Olympics team 10 years ago. He was a proud teammate, friend and fierce competitor.
He is missed by so many and will always remain in our hearts and soul. We know he cheers all his teammate from above, proud of everyone of them - always!
He was participant at another polar plunge and plunged on a few occasions. His passion, dedication and smile was unmatched!
Let's celebrate John's life while helping other Athletes have the same opportunities as John.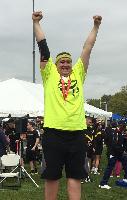 More to follow!
Donate:
Find a Participant or Team:
Participate: