JOIN US FOR A
FREEZIN' FOR A REASON GOOD TIME!
2022 Binghamton Polar Plunge
Saturday, November 12, 2022
Registration: 10:00AM to 11:30AM
Plunge 12 NOON
3 OPTIONS TO PLUNGE:
SLIDE IN IF YOU RAISE $300!
JUMP IN!
WALK IN FROM THE BEACH!
Chenango Valley State Park
153 State Park Rd., Chenango Forks, NY 13746
Gather family, friends, teammate and co-workers to start a POLAR PLUNGE TEAM or join as an individual! Ask everyone you know to help sponsor your plunge in support of local Special Olympics athletes, every dollar makes a difference. *Masks are recommended for any Plunger who is unvaccinated.*
Collect donations to help sponsor your plunge in support of local Special Olympics New York athletes. Every dollar donated makes a difference! *Cash and checks CAN be turned in on the day of the event... There will also be a credit card machine to use if you would like to donate that way.*
Each member who raises $100 will win this year's official Polar Plunge sweatshirt! Check it out down below.
*2022 Binghamton POLAR PLUNGE CHALLENGES:*
---
SHIVERING SWEATSHIRT CHALLENGE WINNERS:
The top 10 Individuals, and Top 10 Teams, who raise $500 by 5pm on Tuesday, October 11th, will receive their names on the back of this year's OFFICIAL Polar Plunge Sweatshirt!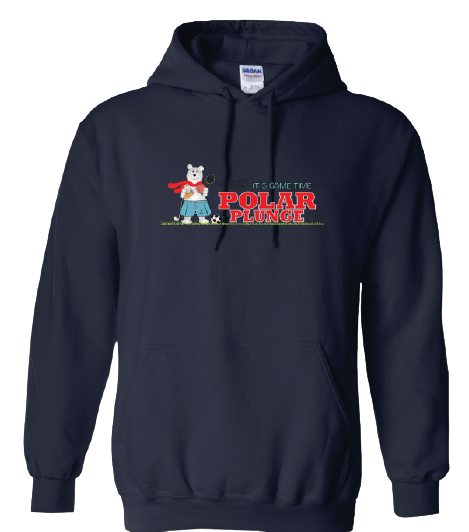 ---
COOL SCHOOL CHALLENGE:
Register your school Team today, recruit the most Team members, AND raise the most for a chance to win our Cool School Challenge. Winners will receive a Cool School section inside the tent with "Cool School Snacks", and a special prize on the day of the Plunge!
Think you have what it takes to be a "Cool School"? This is a new challenge that will take place every year for the Binghamton Polar Plunge.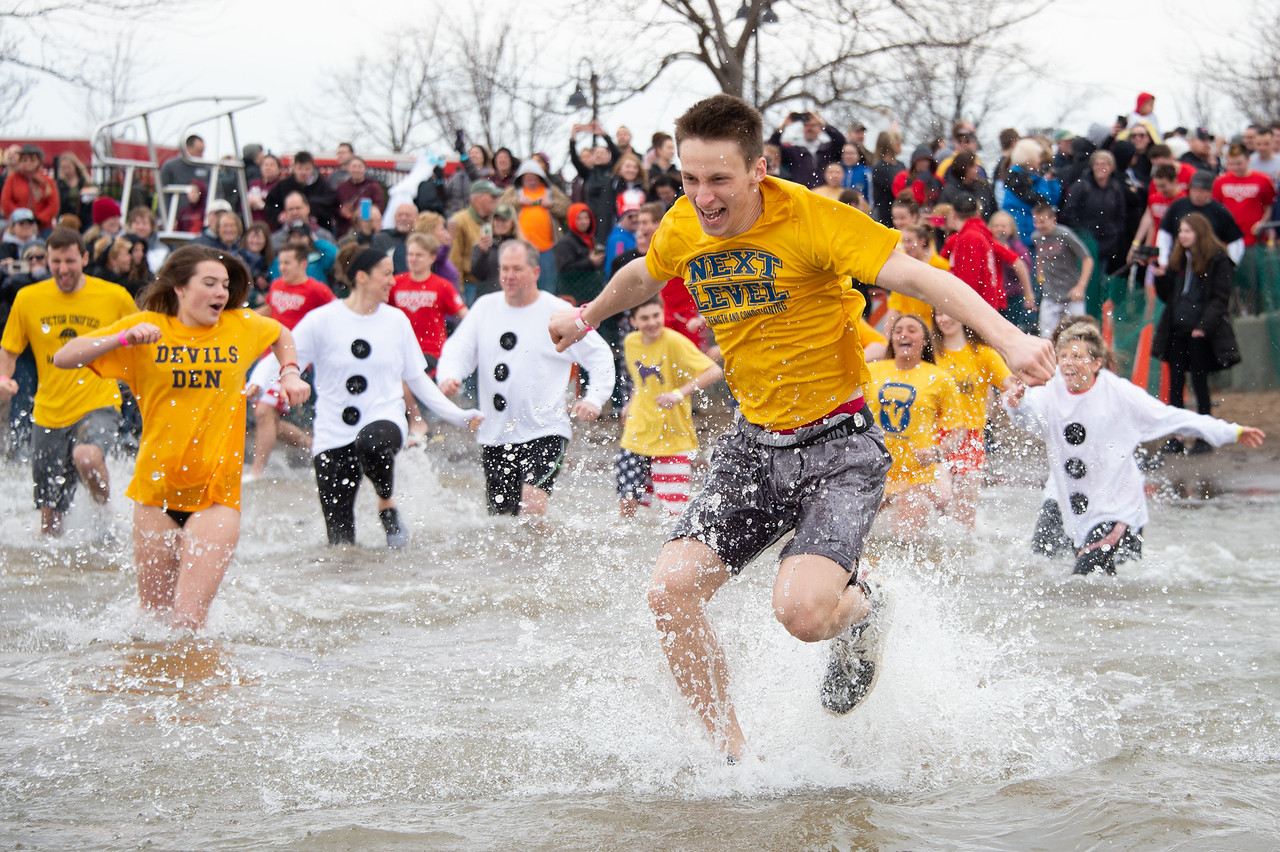 ---
PLUNGE CUP:
The top fundraising First Responder Team will win the Binghamton Plunge Cup, and be the FIRST group into the water leading the athletes and torch. Challenge other First Responder Teams to get the competition going!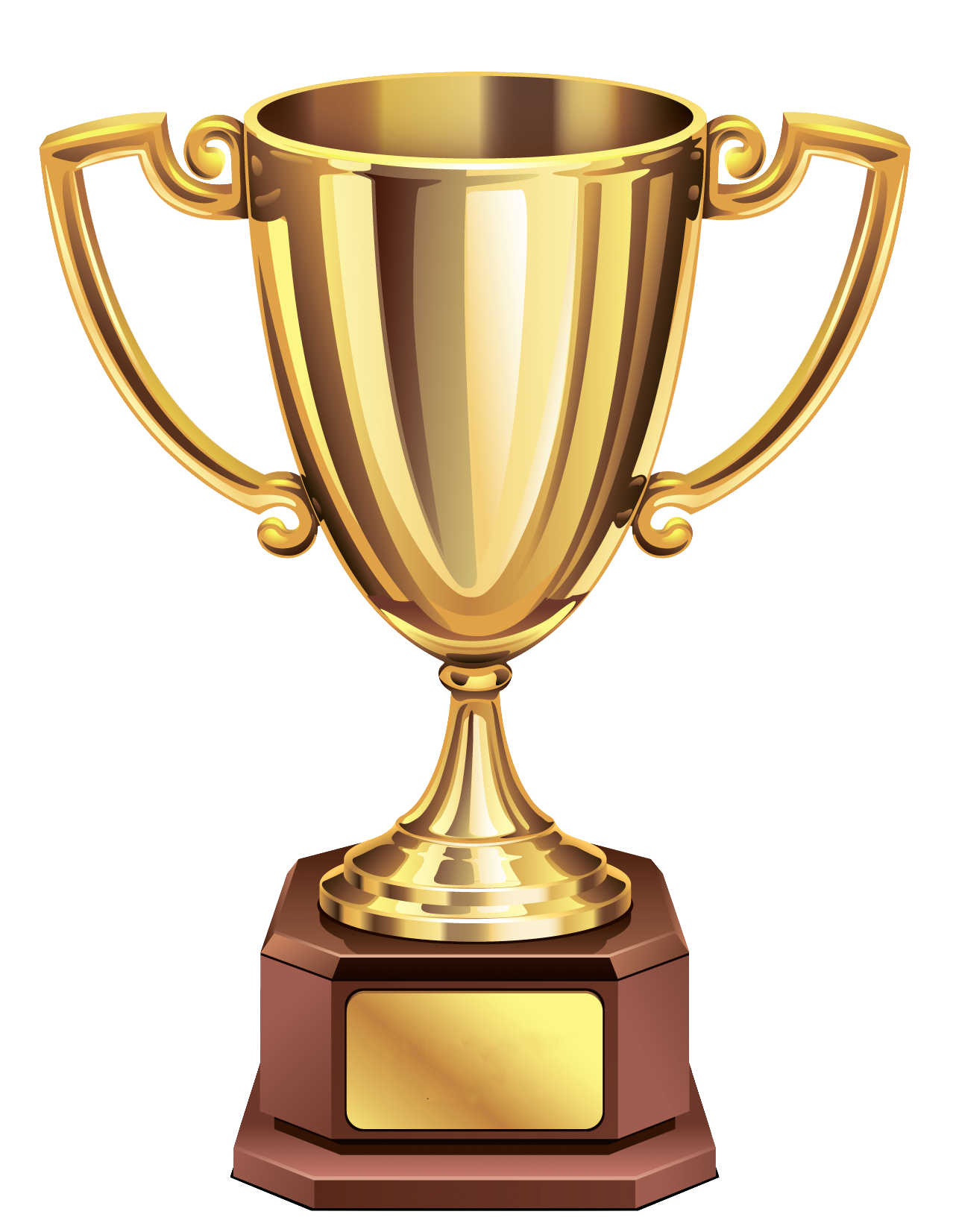 ---
TEAM BANNER CHALLENGE:
Show your Team spirit by registering your Team, recruiting Team members, and raising money to win a CUSTOMIZED Team Banner! For every Team that raises a minimum of $1,500 by Friday, October 21st, your Team will receive a CUSTOMIZED Team Banner with YOUR TEAM NAME on it to parade into the water on the day of the Plunge.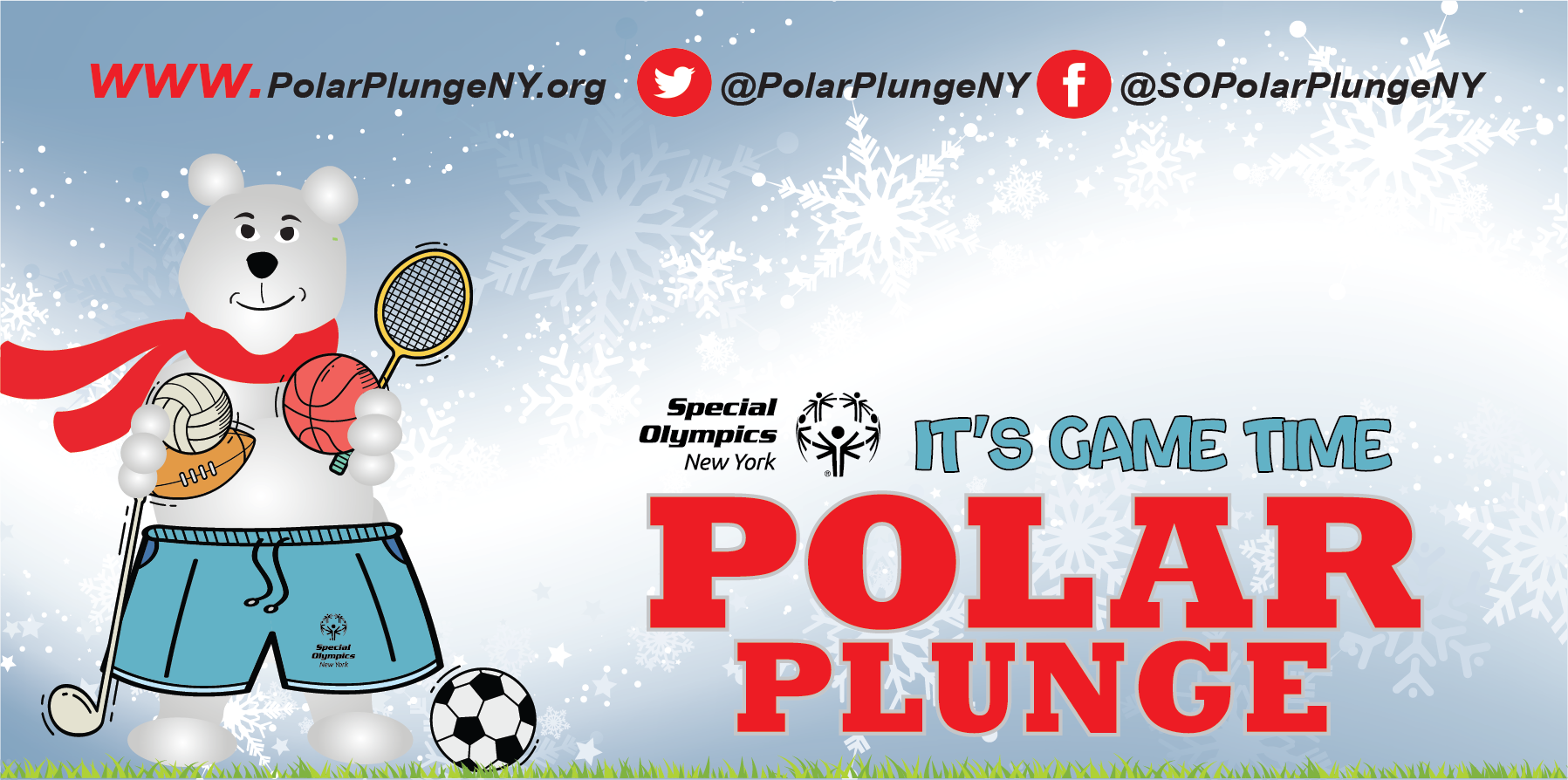 ---
CHAMPION'S CLUB:
Raise $2,500 for the Binghamton Polar Plunge and receive a custom Special Olympics NY Polar Plunge gift, to recognize your fundraising achievements.
Donate:
Find a Participant or Team:
Participate: