Join Us for a
FREEZIN' FOR A REASON GREAT TIME!!!
2023 Fishkill Polar Plunge - 25th Anniversary!
Saturday, February 18, 2023
Sharpe Reservation - Camp Mariah, Fishkill NY
436 Van Wyck Lake Rd, Fishkill, NY 12524
CLICK HERE TO VIEW NEWSLETTER - HAD GREAT INFORMATION!

NOTE: WE DO ACCEPT DAY OF PARTICIPANTS AND DONATIONS - WE WILL ALSO EXTEND DONATIONS UNTIL A MONTH - SO IF YOU ARE BEHIND OR EYEING THAT INCENTIVE, YOU HAVE TIME!
TIME FOR PLUNGE: AT THIS TIME, WE ARE NOT SCHEDULING ANY MORE TIMES - BEFORE ARRIVING, PLEASE LOOK BELOW FOR PARKING AND TIME ALREADY SCHEDULED. COME WHEN YOU ARE READY. IF PLANS CHANGE, YOU MOST DEFINITELY CAN JOIN US!

CAR POOLING IS MANDATORY! MORE ON PARKING
Please arrive at Sharpe with your team and spectators 1/2 hour before your plunge time. The folks at gate will have two different color papers. YELLOW will allow you to go up to Sharpe. BLUE will have you to go Camp Tommy - which is just up the road of Camp Mariah where you go to park.
When you arrive at gate, you will be asked if your entire team is present. If so, and there is room for you to park at Camp Mariah, you and the entire team will head to Camp Mariah. If you say no, then you will head up to Camp Tommy until your entire team shows up. Once they show up, and there is room to park, your entire team will head up to Sharpe. THIS INCLUDES SPECTATORS AS WELL. You team and spectators must be together before you are allowed up to Camp Mariah.
DUE TO THE VERY LIMITED PARKING AT CAMP MARIAH, WE ARE DOING THIS BY TIME - SO PLEASE DO NOT ARRIVE EARLIER THAN A 1/2 HOUR BEFORE YOUR PLUNGE TIME OR YOU WILL BE WAITING AT CAMP TOMMY UNTIL IT IS YOUR TIME TO GO UP TO CAMP MARIAH
ALSO PLEASE NOTE - MOST TEAMS WANTED MORNING SLOTS. WE DID THE BEST WE COULD TO PENCIL YOU IN. PLEASE UNDERSTAND, THERE MAYBE A WAIT. PLEASE BE PATIENT WITH US IF THERE IS. THANK YOU ALL SO VERY MUCH!
We believe that this will help teams, help the congestion at gate, help captains from worrying about their team members, being late or even waiting for spectators as well to see them jump. It will also resolve all the issues of parking at Camp Mariah which is limited.
Also, to move the teams, please arrive, park, register, we have two buildings for changing / bathrooms, jump and then head out. This way, when cars leave Camp Mariah, we can move cars up there from Camp Tommy.
THANK YOU ALL SO VERY MUCH FOR HELPING US OUT.
- You can bring checks/cash day of
- We accept credit card payments
- We will have merchandise to sell
- EVERYONE MUST REGISTER
- BRING SHOES TO WEAR - THIS IS MANDATORY
- Spectators are welcome! They must be with team to enter.

8am – Chris Hamel – Team Kara – PBA / Center for Physical Therapy Plungers / INDIVIDUAL Laverne Oliver / Igloo Crew
8:30am – Team Fakhoury, Family and Friends / Individual – Kirby Thompson / John Jay Buddies / Troop 60125
9:00am- Brrrr-RS / Dutch Guard SG
9:30AM – Docs Nutrition Depot / Dynamic Duo / Knights of Columbus Council 7460 / INDIVIDUAL Mark Profit
10AM – Mahoney's & Geodis & Dutchess County GAA / Vassar Student-Athlete Advisory Committee/ Cold Spring Fire Company #1 / New Hope Knights / INDIVIDUAL - Matthew Bois / Spikes Splasher/ Walsh's Warriors
10:30AM – Select Seals / Alpha Epsilon Phi / Ancient Order of Hypothermia / HV Knight Plungers / CSEA Region 3 / Clausen Family
11AM – Dutchess BOCES / Frozen Coconuts / Callans Crew / Team Hyatt House / INDIVIDUAL – Gary Moore
11:30AM – The Arc of Greater Hudson ValleY Ice Breakers / Irish Ice / Williams Lumber and Home Center
12pm – Frozen Frenzies / Keegan Army / Marriott RI/SHS / Marist Rugby
12:30pm – Frozen Assets / Team Serafina / Power Plungers / Aaliyah's Icicles / Ramirez / Botsies
1:00pm – Mizzentop
1:30pm – KThunder FC / Candy Crushers / INDIVIDUAL - Bobby Allen
2:00pm – Cerise's Superheroes: Golden Rail Ale House/Licensed2Sell/Dutchess County Deputy Sheriff's PBA/Newburgh Brewing Company / Jamie Bishop (Mill House Brewing) / Western CT Hawks / Alpha Phi Omega AGD / Pi Kappa Alpha
2:30PM – Team Aqmai
3:00pm – Hudson Valley's Best
Former CEO/President Neal J. Johnson
It is with a heavy heart to announce the passing of our very dear friend and mentor, Neal J. Johnson. His passion for the Athletes was heart warming. He was an icon, a legend. Truly loved by so many, especially the Athletes.
Chris and I have known Neal for so very many years. For this reason, we will be dedicating the plunge in his honor this year. So, please join us in keeping his mission for the Athletes alive. His heart was always with the Athletes and did everything he could for them.
He will be truly missed but we know he will never be forgotten.
We love you Neal.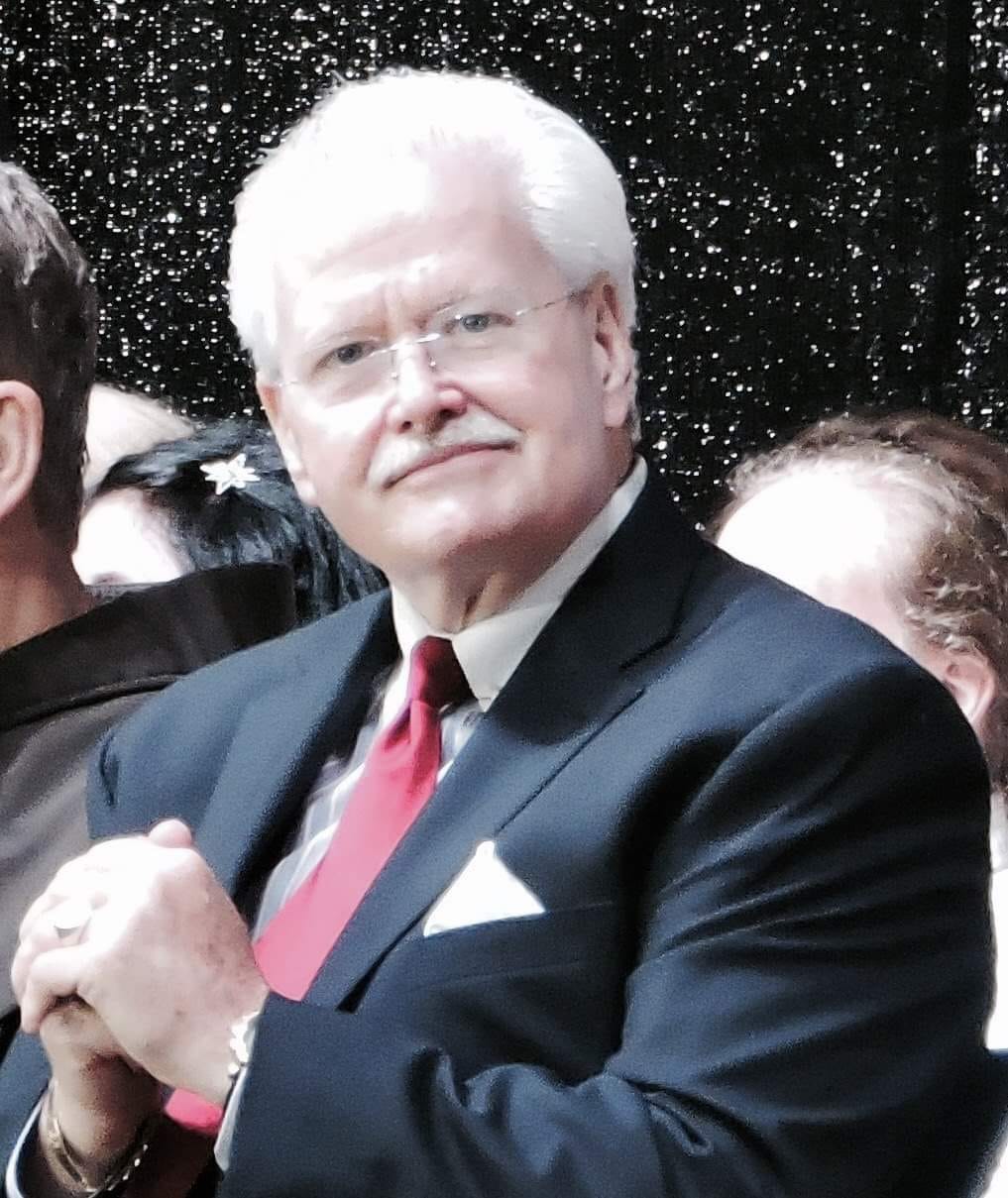 Let's get ready to PLUNGE!
Gather your family, grab your friends, double-dare your co-workers and start a Polar Plunge Team! You can also join us as an individual if you like, just be ready to get wet! Our motto, BRING A FRIEND and help us reach $250,000 in celebration of our 25th year!
$250K will sponsor 500 Athletes for a season! So very cool!

Register as a TEAM, PARTICIPANT or VIRTUAL PARTICIPANT!

Raise $100 get our 25th Anniversary Sweatshirt (will be silver this year in celebration) -

Here is a photo fo the sweatshirt: Silver this year in celebration! Raise $100 get one of these!
ONE SWEATSHIRT PER PERSON
(IF RAISED AT LEAST $100)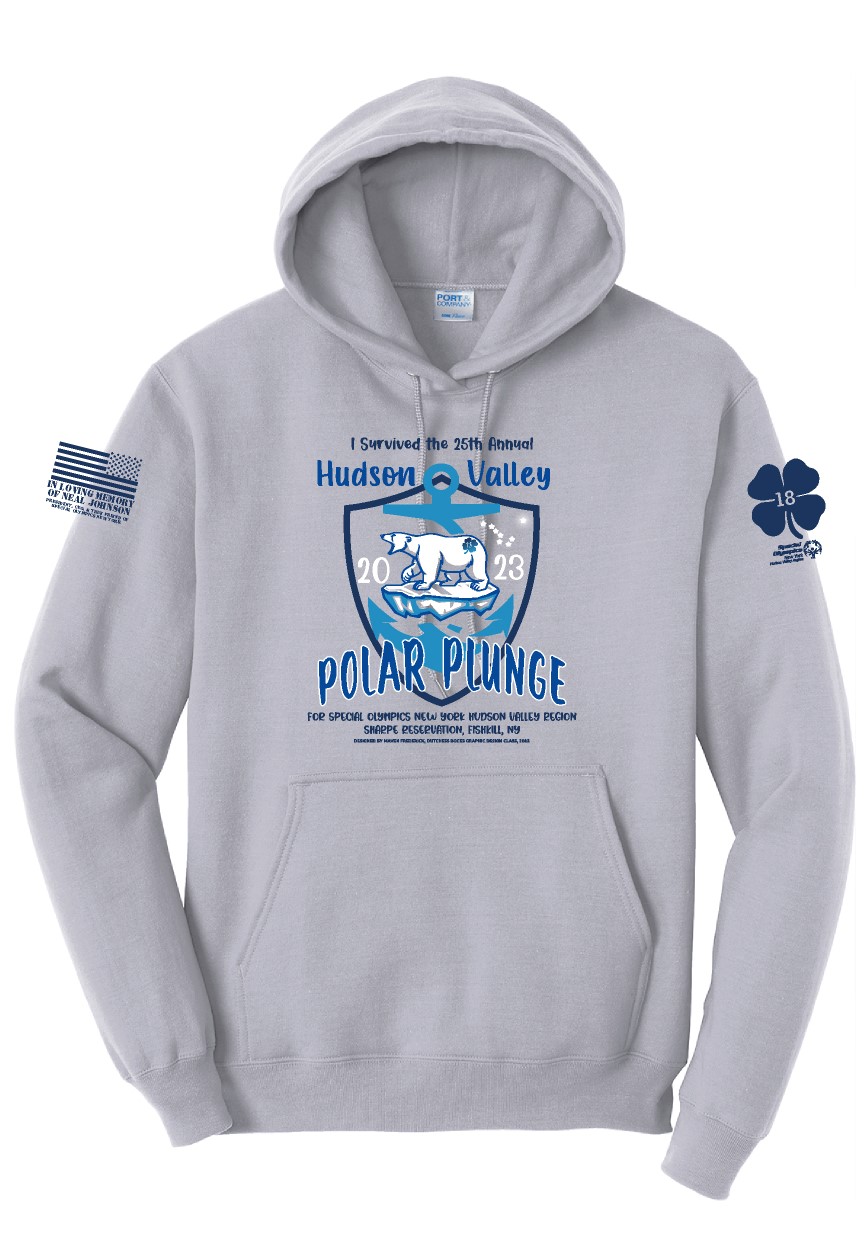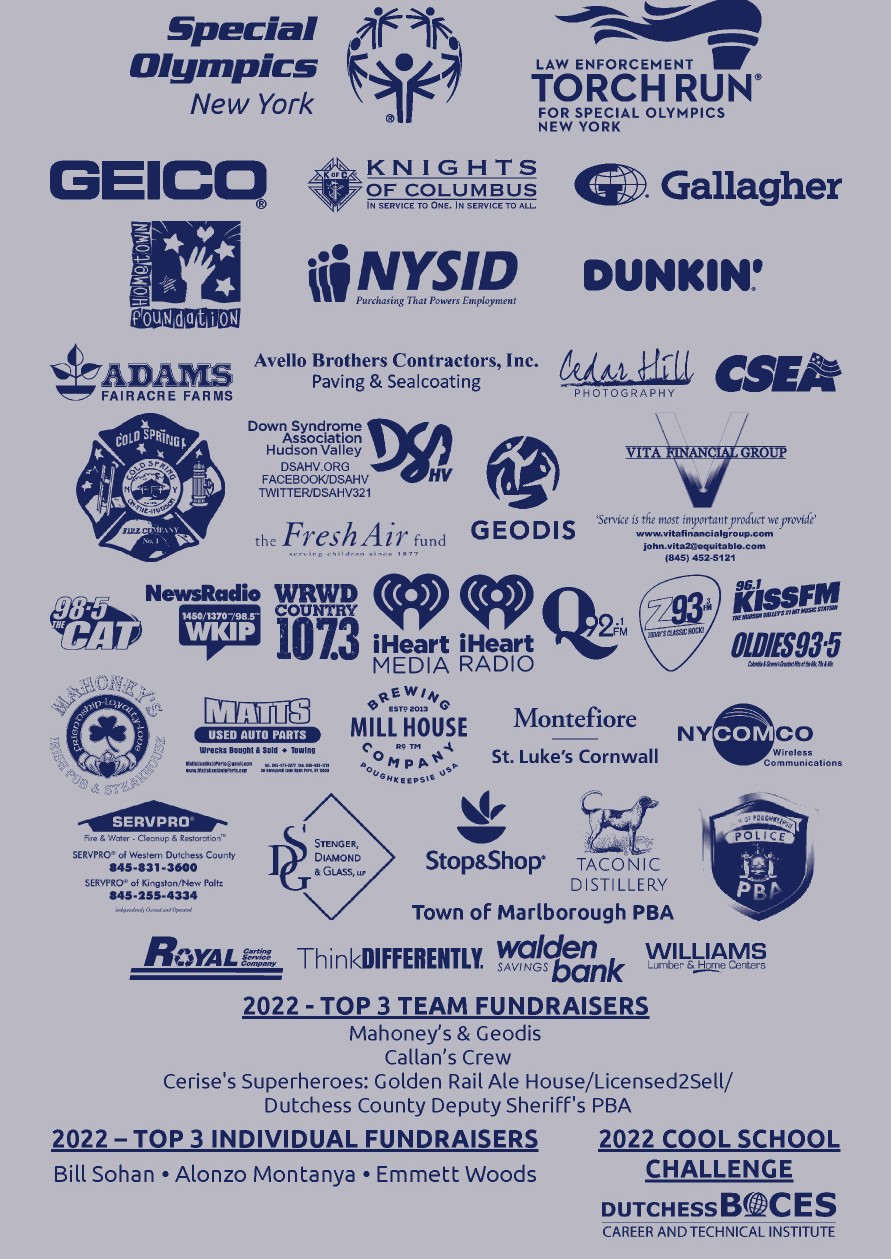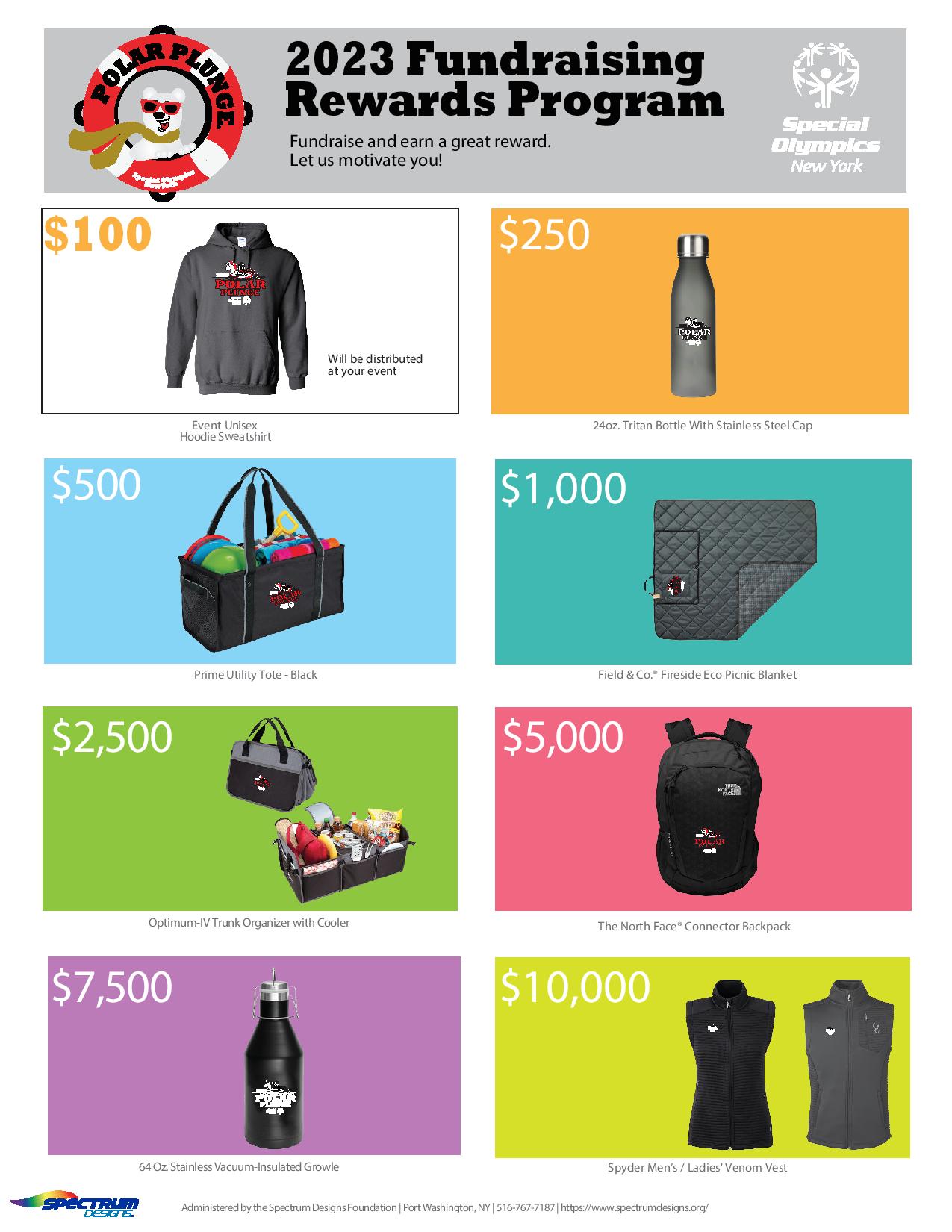 So, please start collecting donations to help sponsor your plunge in support of local Special Olympics New York athletes.
Every dollar donated makes a difference!
*CHAMPIONS CLUB:
Raise $2,500 by plunge morning and inducted in our CHAMPIONS CLUB! You will receive a CHAMPIONS Special Olympics New York Polar Plunge gift, to recognize your fundrasing achievements, in additional to all the other plunge incentives and grand club! The gift is a Yeti Tumbler! YAY!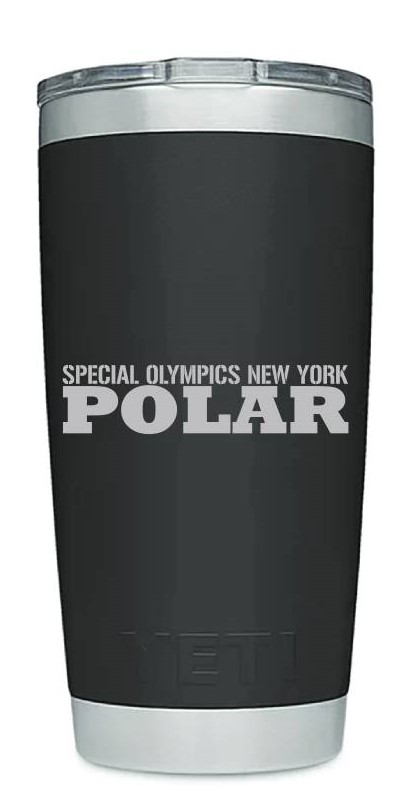 *SCHOOL COOL CHALLENGE:
Grab your school, friends and teachers and sign up today! Raise the most funds as a school and win a team trophy, your school logo on next year's sweatshirts and a pizza party! .. and of course, BRAGGING RIGHTS!
**Students can earn community service hours - come be apart of the fun!
Every Plunger.
Every Dollar Raised.
Gives Every Athlete an Opportunity.